Chhattisgarh
Chhattisgarh in central India was split off from Madhya Pradesh and established as a state in its own right in 2000. Its capital is Raipur, a major steel manufacturing town.
Chhattisgarh has so far been spared the mass tourist onslaught, but it is crammed with minor gems. It's a paradise for nature lovers, with three national parks, a dozen of nature reserves and numerous rivers and waterfalls.
It is also home to many tribal communities (about 40 of them) that have preserved and developed their ancestral crafts and now export them worldwide. Examples are the arts of tumba and dhokra. Bastar is a major tribal crafts centre. There are fascinating ancient monuments at Sirpur and Rajim.
---
Rajim | Sirpur | Bastar | Jagdalpur | Chitrakoot falls |
---
Rajim
---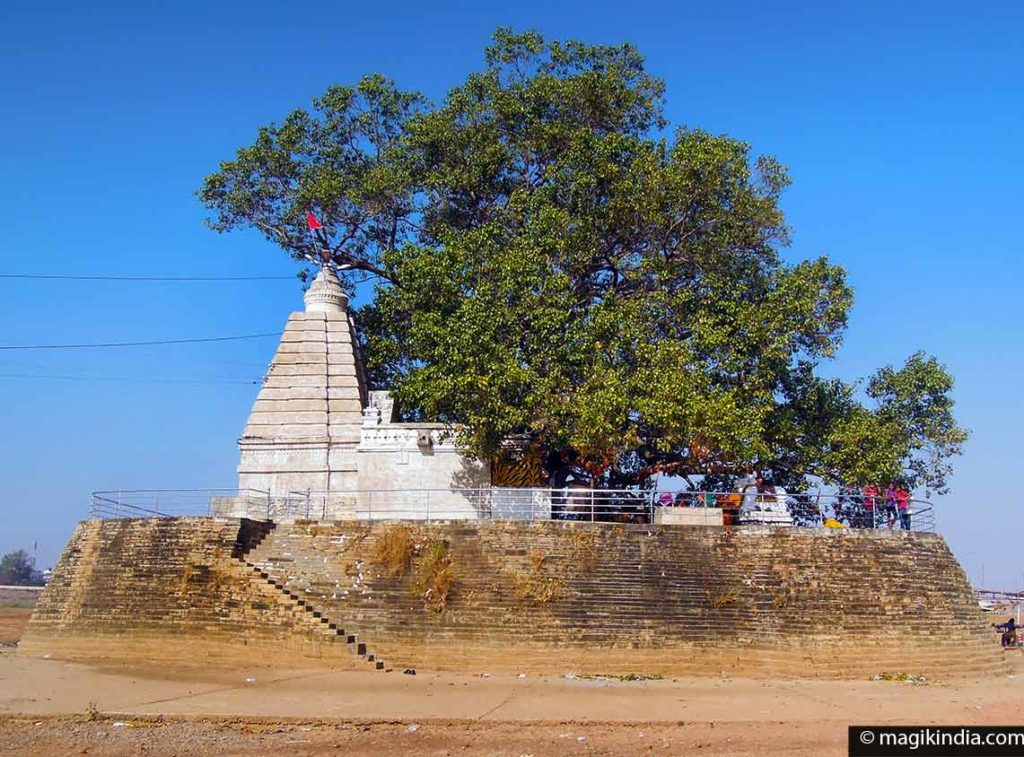 Rajim is a unique town around 45km from Raipur. The town of Rajim sits at the meeting point of three rivers, and is one of the most sacred places in the state of Chhattisgarh. It boasts a number of very fine Hindu temples dating from the 8th to the 14th centuries, which are highly revered by both Vishnuites (devotees of Vishnu) and Shivaites (devotees of Shiva)…
KNOW MORE ABOUT IT
---
Sirpur
---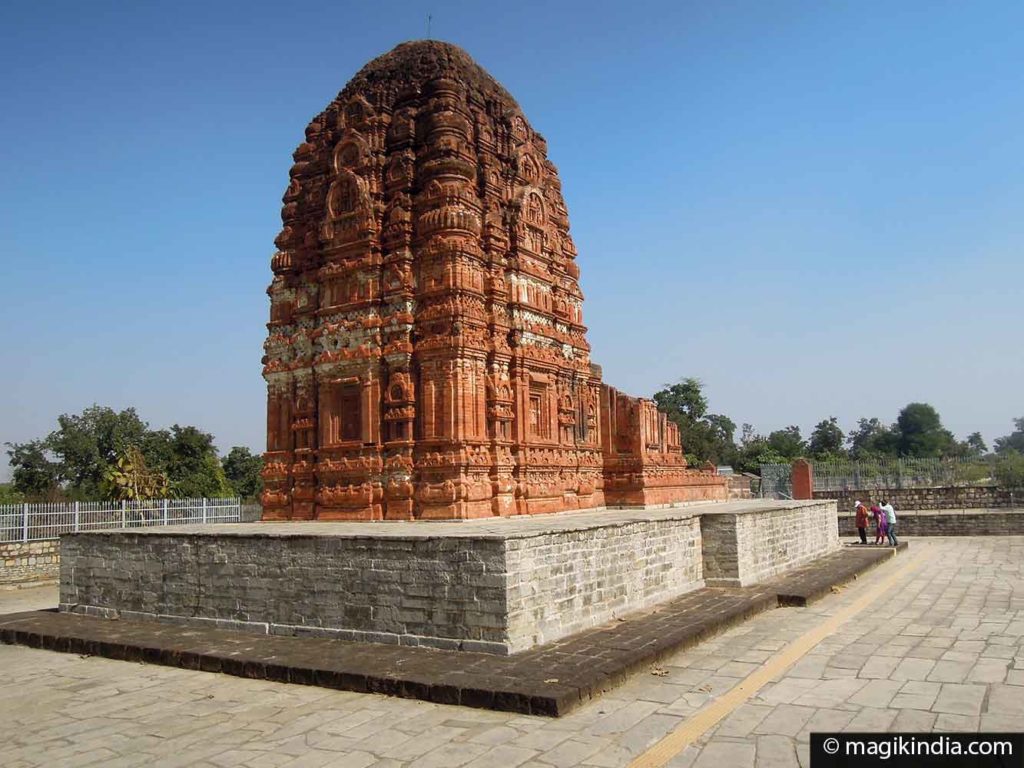 Sirpur has a very particular aura, rather mysterious and ineffable. Perhaps it's because this abandoned village is so old, or because it is unveiling its secrets only sparingly…
KNOW MORE ABOUT IT
---
Bastar region
---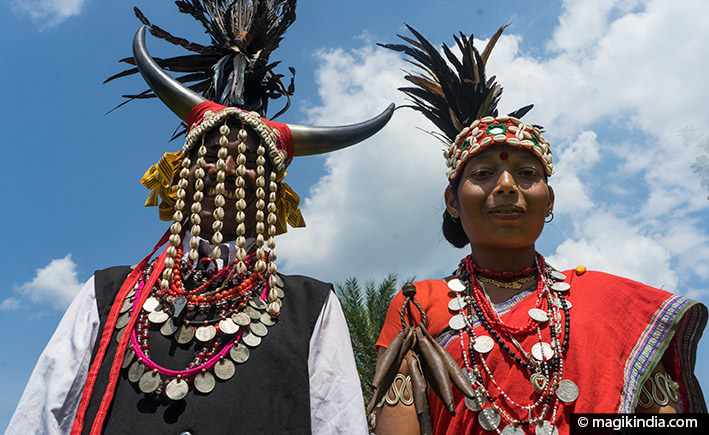 Located 264 km from the capital Raipur, Bastar is the tribal region of Chhattisgarh. The adventurous travelers in search of change of scenery and authenticity will find here what they are looking for. Ancestral temples, dense forests, natural caves and exuberant tribal festivities will leave unforgettable memories…
KNOW MORE ABOUT IT
---
Jagdalpur
---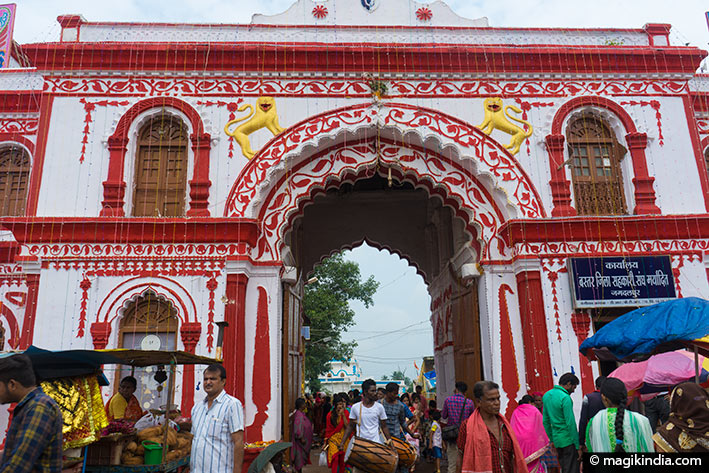 Located 264 km from the capital Raipur, Bastar is the tribal region of Chhattisgarh. The adventurous travelers in search of change of scenery and authenticity will find here what they are looking for. Ancestral temples, dense forests, natural caves and exuberant tribal festivities will be the unforgettable moments of your journey…
KNOW MORE ABOUT IT
---
Chitrakote waterfalls
---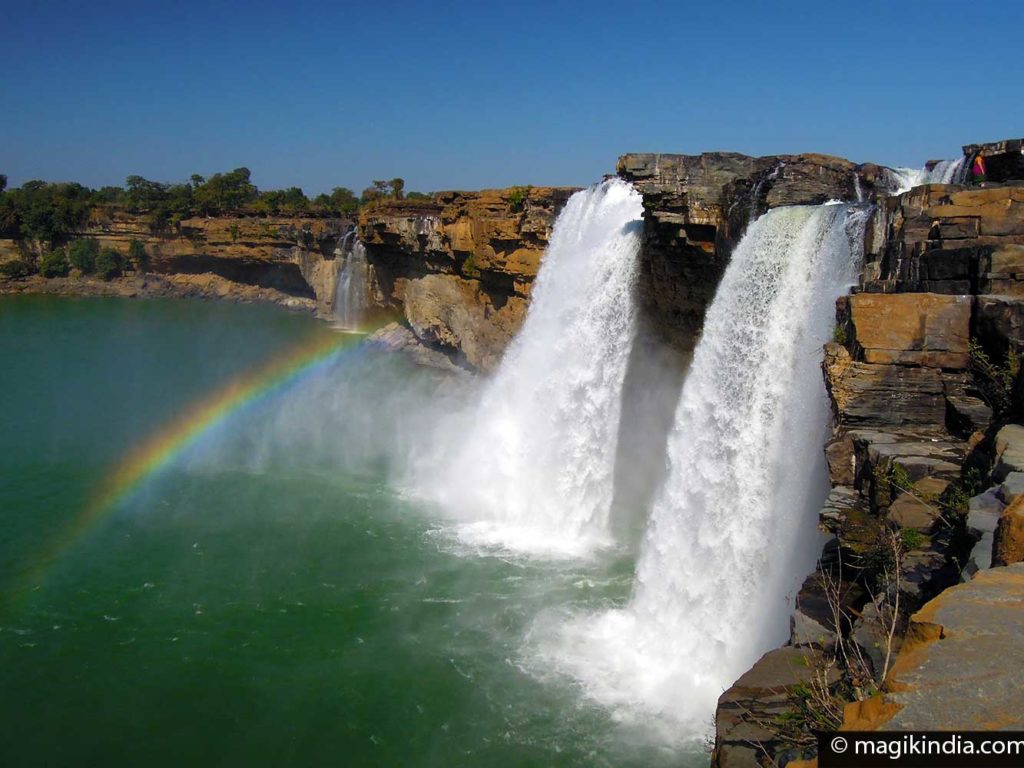 Near Jagdalpur in Bastar district the River Indravati, an affluent of the Narmada, forms a 90-foot waterfall. As India's widest falls, they have earned the nickname of "India's Niagara". This superbly beautiful site is ideal for a contemplative break…
KNOW MORE ABOUT IT
---
"Bastar – Pictures from the Past", by Prosenjit Dasgupta
---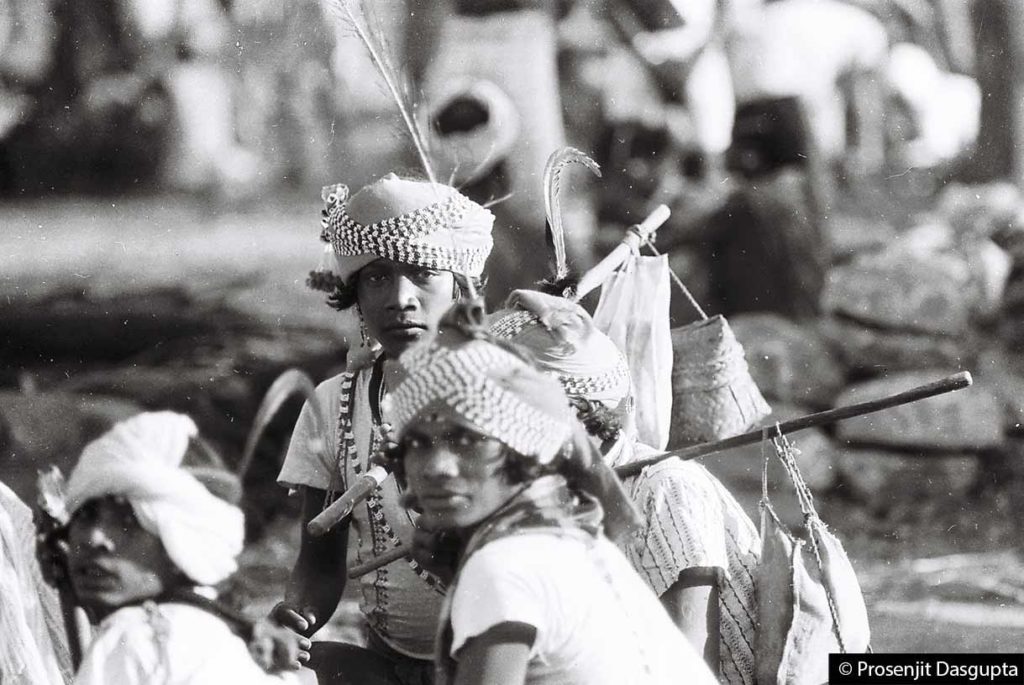 The travel experiences of Prosenjit Dasgupta, author of the book 'Chasing a Dream – Journeys into the heartland of Tribal India' in the region of Bastar from 70s to 90s…
KNOW MORE ABOUT IT
---