Jammu & Kashmir, Ladakh
"A paradise on earth" is Kashmir's slogan, and it is very apt. This state in the far north of India is blessed with flower meadows, tumultuous rivers and grandiose mountains beyond all expectations.
Jammu-and-Kashmir was a region formerly administered by as a state from 1954 to 2019, and it was made up of three distinct areas, Jammu (with a mainly Hindu population), the Kashmir Valley (Muslim), and Ladakh (Buddhist and muslim).
In October 2019, the Parliament of India passed the Jammu and Kashmir Reorganisation Act that dissolved the state and reorganised it into two union territories – Jammu and Kashmir in the west and Ladakh in the east.
Jammu Province is a region of undulating plains, whereas the verdant Kashmir Valley, its bottom about 1500m above sea level, is surrounded by the high snowy peaks of the Himalayas. Srinagar in the Kashmir Valley is the state's largest town.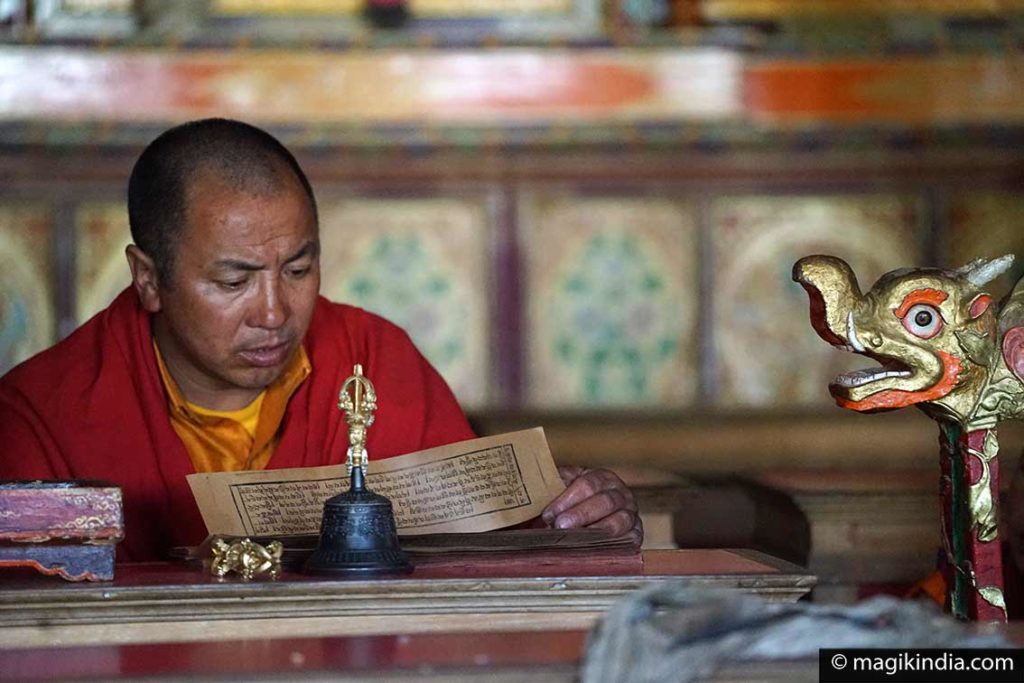 Ladakh sometimes goes by the name of 'Little Tibet'. It is renowned for the beauty of its mountains and its Buddhist culture. It is the highest-altitude part of Jammu-and-Kashmir, with much of its territory over 3000m and some summits over 7000m.
Apart from its dream landscapes, Jammu-and-Kashmir possesses numerous holy places. While Jammu is the "City of Temples" with the famous Mata Vaishno Devi shrine in pride of place, Ladakh is the land of gompas, Buddhist monasteries. The Kashmir Valley, where the Sufi branch of Islam predominates, is famous for its mosques. One such is the Hazratbal shrine which houses a relic said to be a hair from the beard of the Prophet Mohammed.
Not far from there, between Pahalgam and Baltal, every year tens of thousands of Hindus take the pilgrimage trail to Amarnath, where there is a Shiva lingam in the form of an ice stalagmite. This is one of Hinduism's holiest pilgrimages.
---
Srinagar | Naranag | Sonmarg | Gulmarg | Amarnath | Leh |
---
Srinagar
---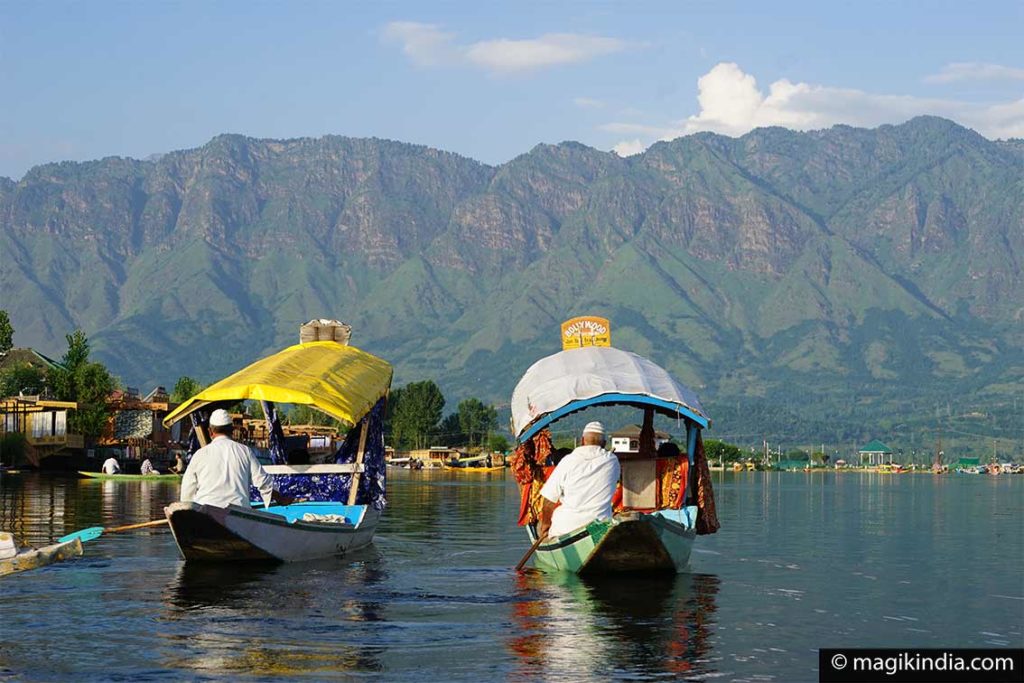 Who could fail to fall for Srinagar, summer capital of Kashmir? The meandering, lotus-dotted lakes, the houseboats with their surprising air of Old England, the trips in shikaras will immerse you in an irresistibly romantic mood while the Mughal gardens, fragrant with rose and magnolia, induce a more contemplative frame of mind. While you sip a delicious cardamom and cinnamon tea and watch like on the lake, you're likely to be thinking that next summer the place will tug at your heartstrings and pull you back again…
KNOW MORE ABOUT IT
---
Naranag
---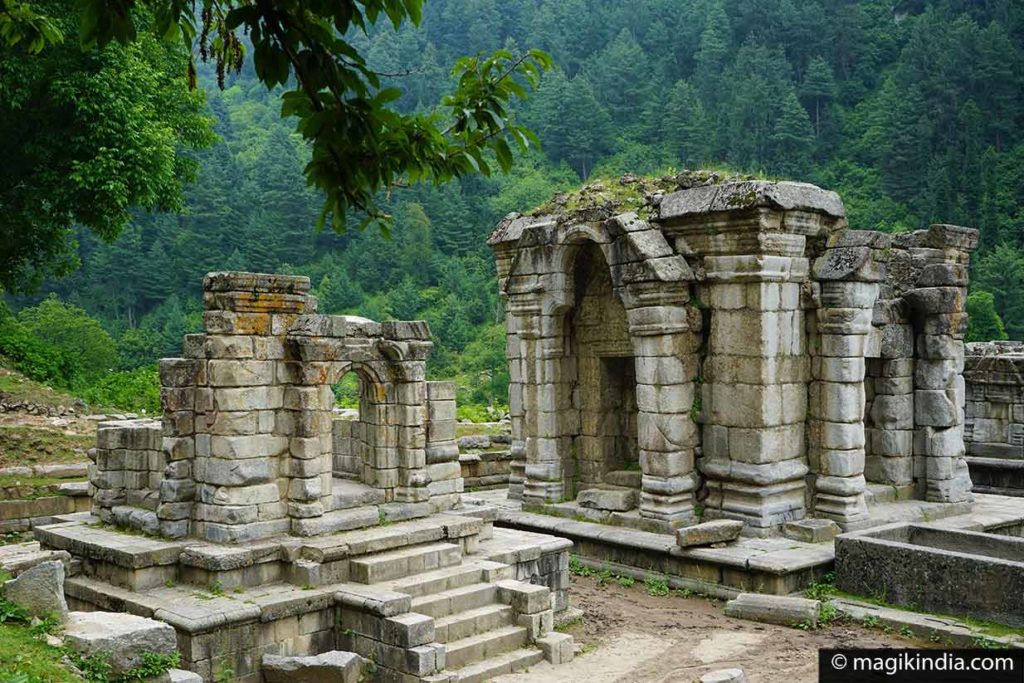 If ever there was a peaceful place on earth it's here, nestling in the foothills of the Pir Panjal range. Naranag is a small village with just a handful of inhabitants on the left bank of the Wangath river. The picturesque surroundings of meadows, lakes and breathtaking mountain ranges create the perfect setting for a trek and invite you to forget for a while the hectic pace of daily life…
KNOW MORE ABOUT IT
---
Gulmarg
---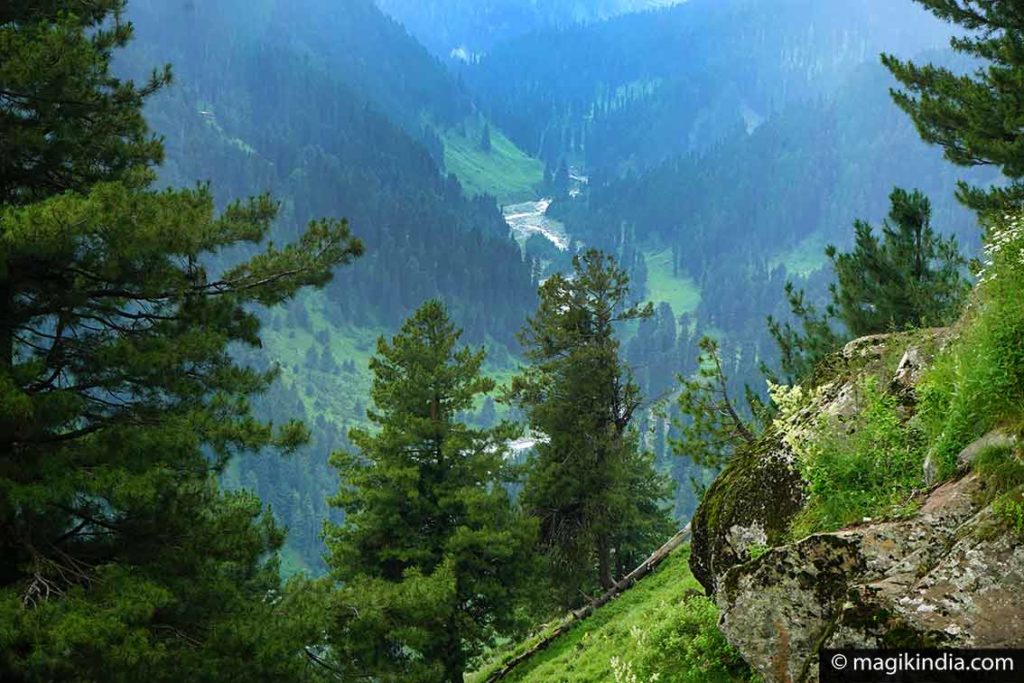 Gulmarg, "the flower meadow", is a Himalayan health resort 50km from Srinagar. Nestling at 8690ft above sea level in a valley of the Pir Panjal range, it is noted for its splendid landscapes and, in winter, for its ski slopes…
KNOW MORE ABOUT IT
---
Sonmarg
---
Sonmarg, the "golden meadow", certainly owes its name to the natural beauty of this alpine valley 2740m above sea level, 87km from Srinagar. Around it are the majestic Kolhoi and Machoi glaciers and mountain peaks reaching more than 5000m. Sonmarg is a gateway to Ladakh via the Zojila pass, and is renowned as a base for trekking. The hiking trails offer various degrees of challenge, from simple walks to treks of several days to reach the mountain lakes of Gangabal, Vishansar, Gadsar, Satsar and Kishansar near Naranag…
KNOW MORE ABOUT IT
---
Amarnath
---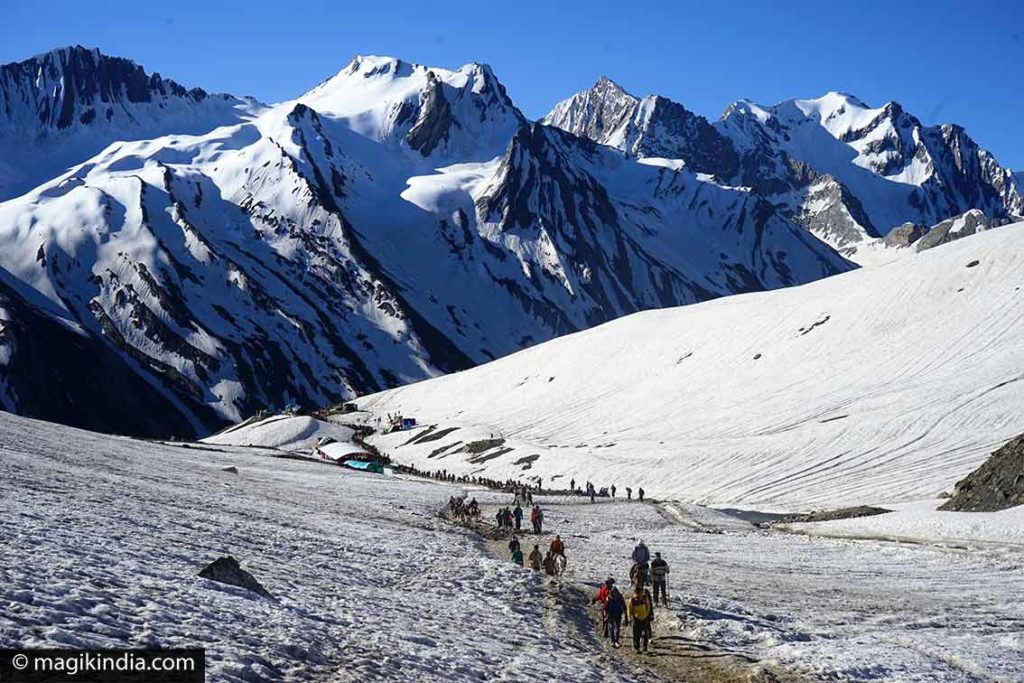 During the month of Shravan (July-August), tens of thousands of Hindus undertake an arduous 50km pilgrimage through the Himalayas to worship a very special symbol of Shiva: an ice lingam that forms each year in a cave at the end of the Lidder Valley in Kashmir…
KNOW MORE ABOUT IT
---
Leh
---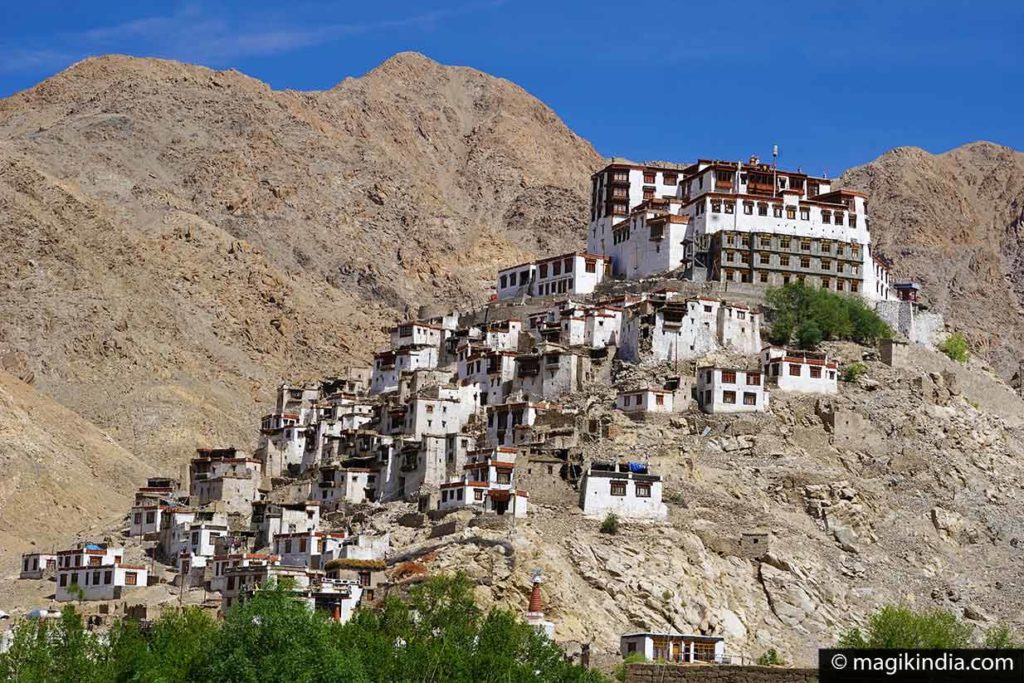 Leh, capital of Ladakh, reveals a very different side of Himalayas. Here verdant meadows give way to grandiose mountains whose bare austerity is broken only by white-clad monasteries. The air is bracing and the faces make one think of nearby China…
KNOW MORE ABOUT IT
---