Tamil Nadu
The state of Tamil Nadu is a place apart, proud of its two-thousand-year culture. Classical Tamil is one of the world's oldest languages, dating back 2500 years.
The state's capital Chennai (formerly Madras) is a major cultural centre, especially for Carnatic music and the Bharata Natyam classical dance. The peak event for these arts is the Maargazhi Music and Dance festival, where the most eminent performers can be seen and heard.
Religious fervour is strong in Tamil Nadu, as witness its countless temples, which include such gems of Dravidian architecture as Madurai, Kanchipuram, Rameshwaram and Sri Rangam.
Nor is lush countryside lacking in Tamil Nadu. The blue Nilgiri Mountains and the Courtallam Falls are wonderful examples of nature's generosity and are welcome refuges when the broiling summer sets in.
---
Chennai (Madras) | Coimbatore | Udhagamandalam (Ooty) | Palani | Kutralam | Kanchipuram | Thanjavur | Madurai | Mamallipuram | Chettinad | Tiruvannamalai | Tiruchirappalli | Pillaiyarpatti | Thirukokarnam | Navapashanam | Rameshwaram | Kanyakumari |
---
Chennai (Madras)
---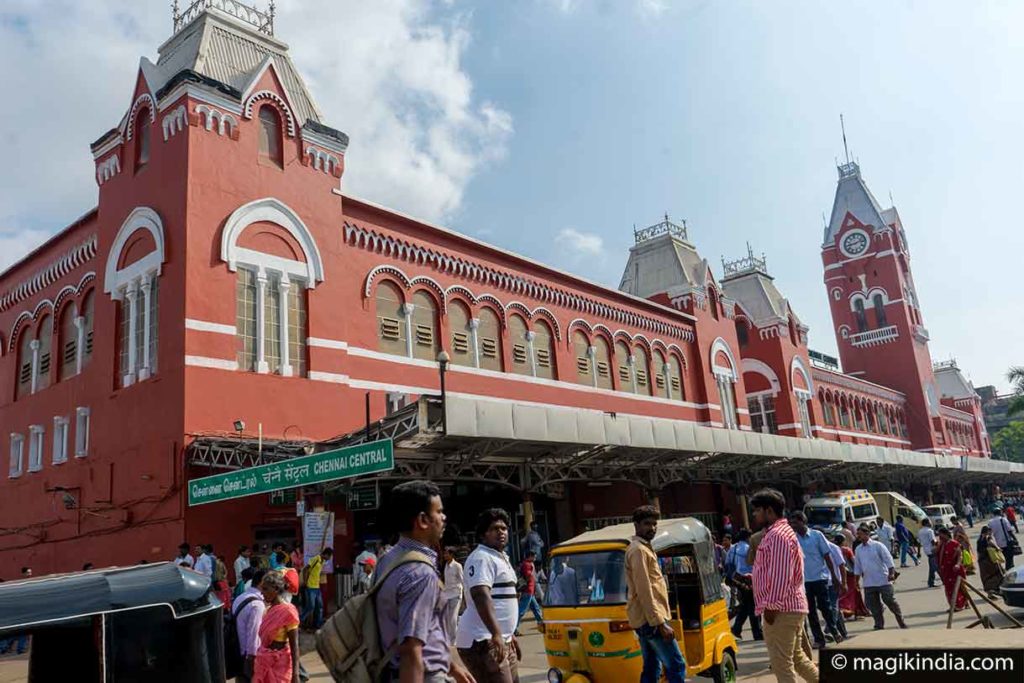 Chennai (formerly Madras) lies on the Coromandel coast in southwest India. It is the capital of the state of Tamil Nadu and one of India's major economic centres. Chennai also boasts a considerable cultural and artistic heritage, of which Carnatic classical music and the Bharata Natyam dance are prime examples. Chennai is there to be discovered, like a foretaste of Tamil culture…
KNOW MORE ABOUT IT
---
Kovai (Coimbatore)
---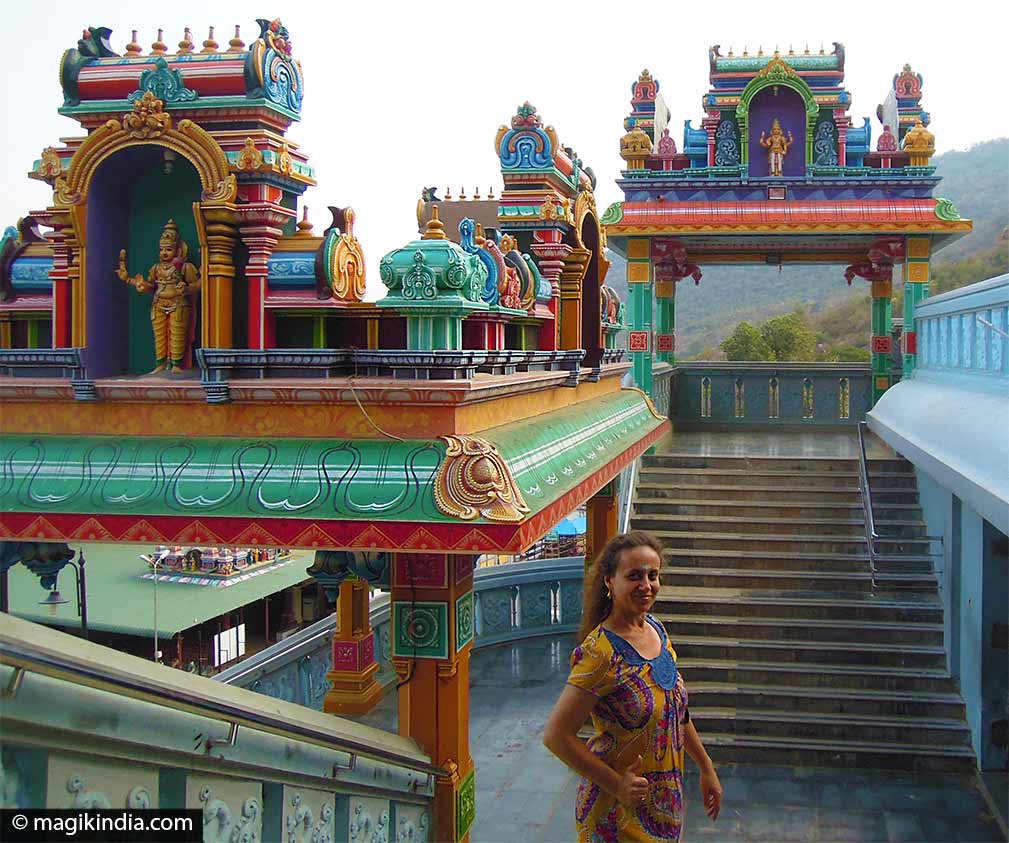 Coimbatore (Kovai in Tamul) is the second largest city in Tamil Nadu and a major business centre. It has been called the "Manchester of the South" because of its textiles industry. Its main assets are its position close to Kerala and Kerala's many hill stations, such as the Nilgiri mountains. Aficionados of Hindu temples won't be disappointed either…
KNOW MORE ABOUT IT
---
Udhagamandalam (Ooty)
---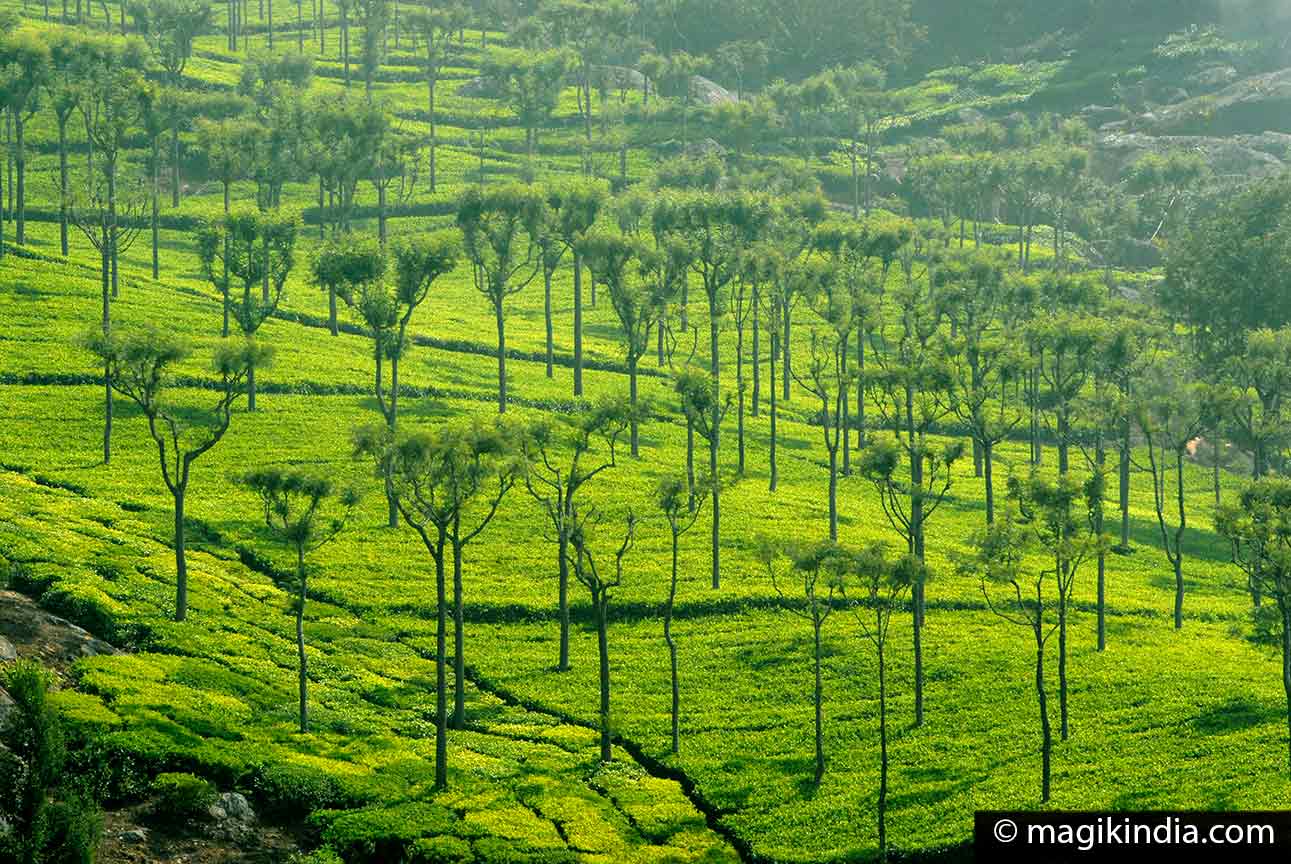 Udhagamandalam, 80km north of Coimbatore, is better known by its English abbreviation: Ooty. It is a hill station 2500m above sea level. Its cool climate, famous tea gardens and dense forests fragrant with eucalyptus make it one of the most popular hill stations in the Nilgiri mountains…
KNOW MORE ABOUT IT
---
Palani
---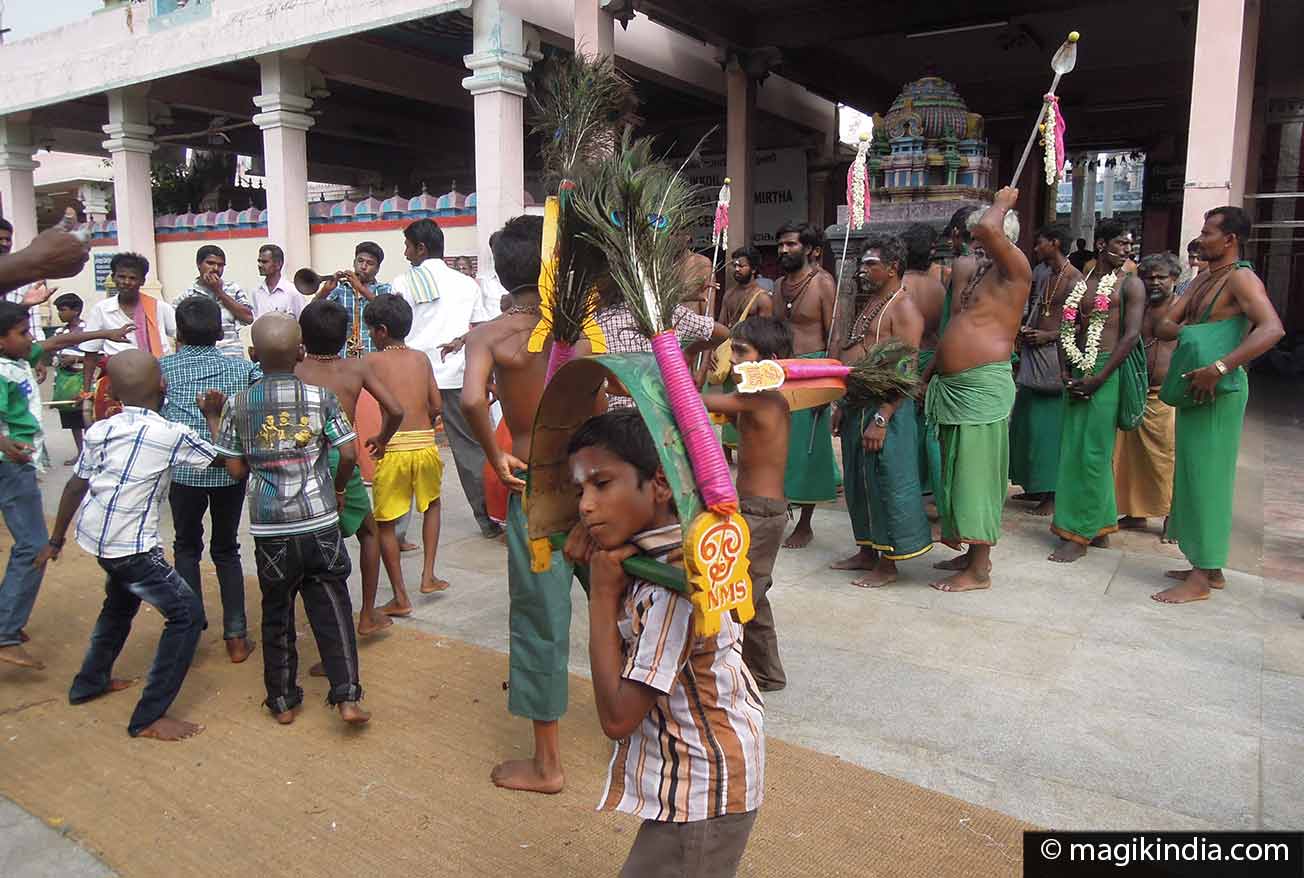 Palani temple is one of the most important temples to the Hindu god Muruga or Kartik, being the third of his Six Holy Abodes (aarupadai veedu). Like most Muruga temples it stands on a hilltop, 100km southeast of Coimbatore and it is buzzling with pilgrims dressed in yellow and green exclaiming 'Haro Hara' and dancing until they fall into a trance…
KNOW MORE ABOUT IT
---
Kutralam (Courtallam)
---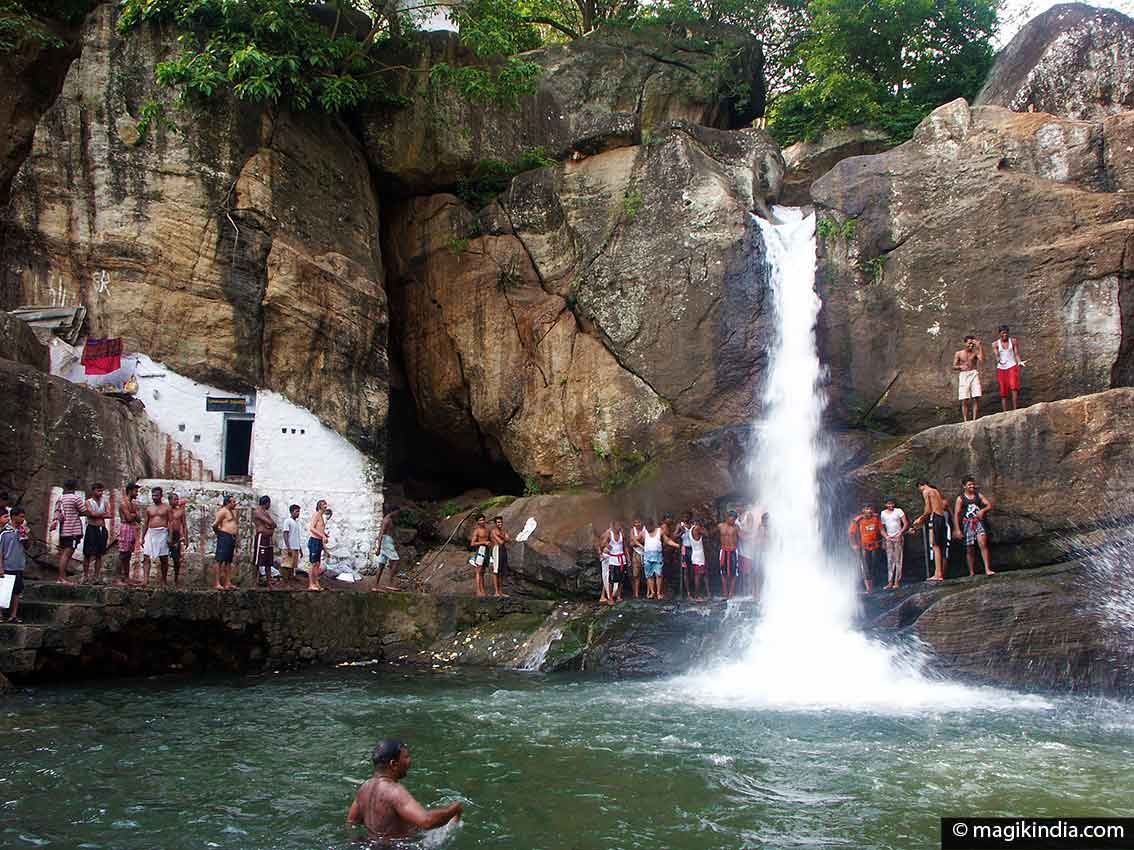 Courtallam or Kutralam is a heavenly place with a vegetation as exuberant as in neighbouring Kerala. Kutralam has been called the "Spa of South India" owing to its many waterfalls, which are said to have therapeutic properties…
KNOW MORE ABOUT IT
---
Kanchipuram
---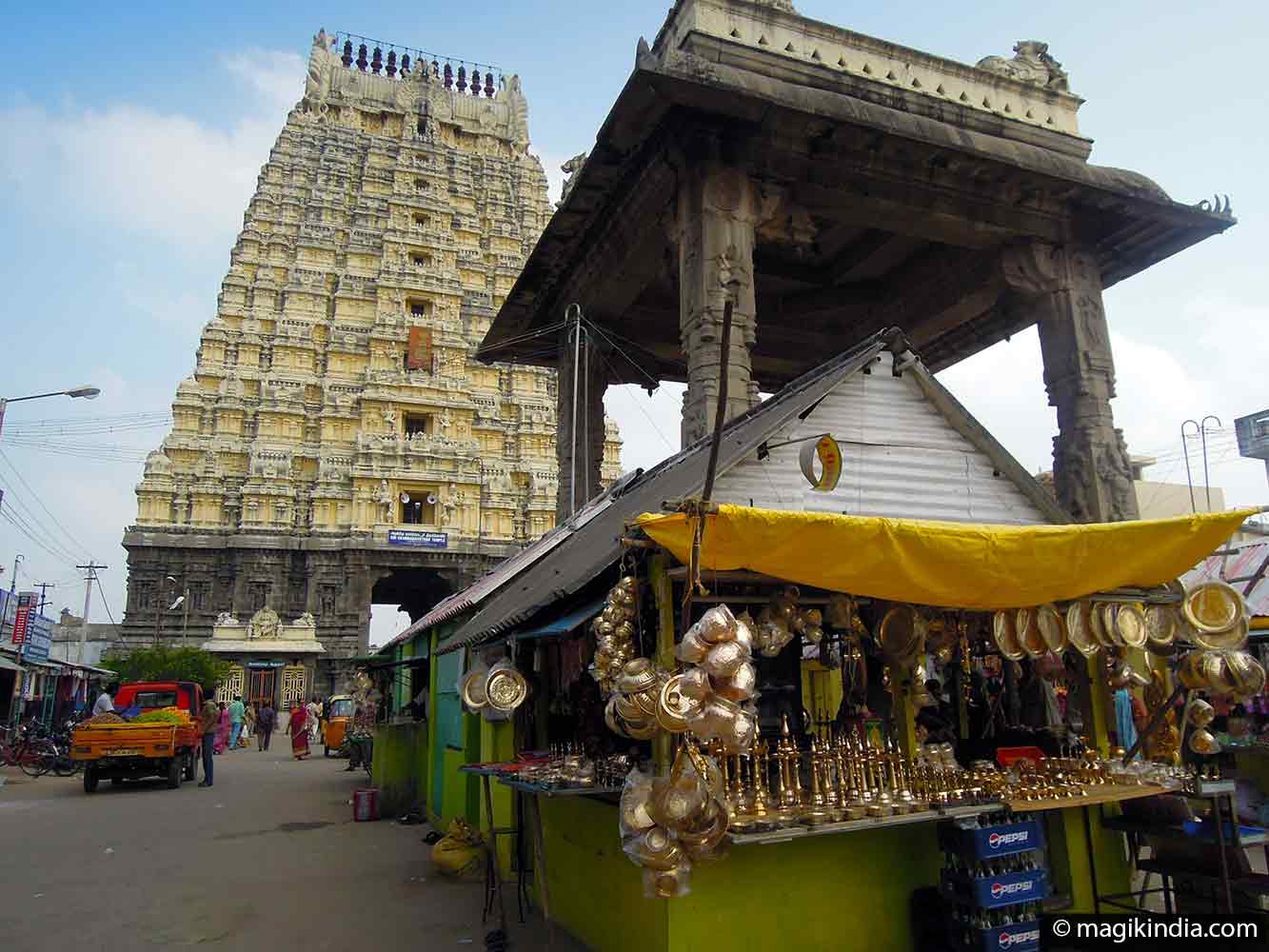 It is said that Kanchipuram gives eternal happiness to those who visit it. Located 65km from Madras on the banks of the river Vegavathy, Kanchipuram is known as the City of Gold or the City of a Thousand Temples. It is one of India's seven most holy places, the Sapta Puri…
KNOW MORE ABOUT IT
---
Mamallapuram (Mahabalipuram)
---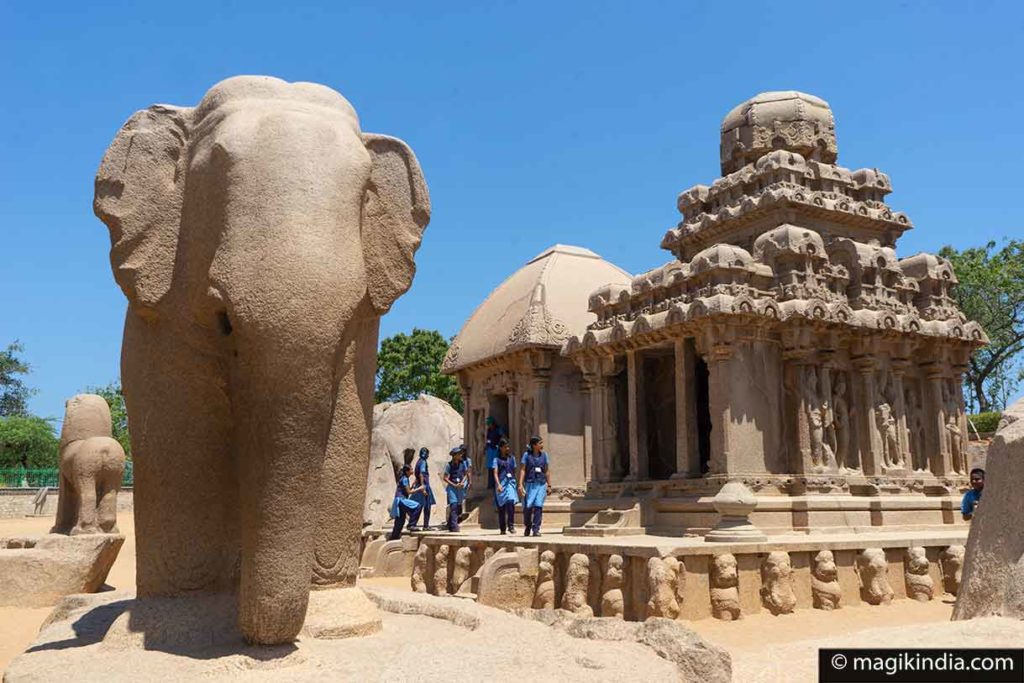 Mahabalipuram, or Mamallapuram, lies 60km south of Chennai. The little spray-swept fishing village is a delightful place where the Pallava kings left architectural masterpieces whose influence spread as far as the Far East…
KNOW MORE ABOUT IT
---
Tiruvannamalai
---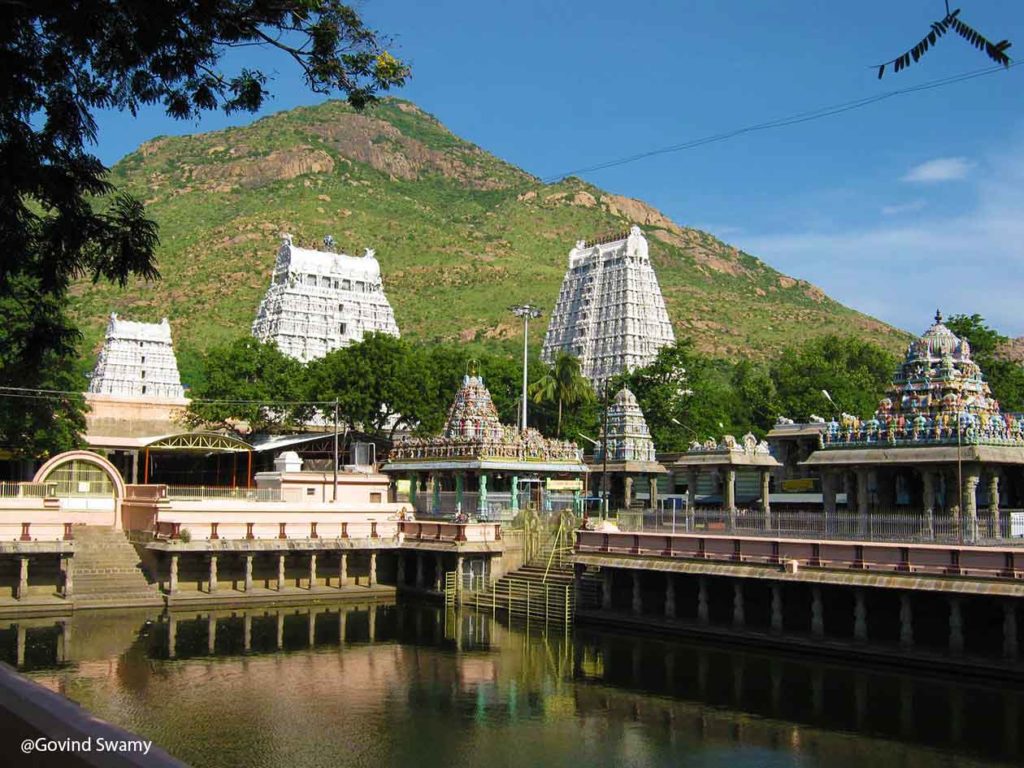 A stop at Tiruvannamalai is a mystical moment. The town takes its name from Annamalaiyar temple around which it grew, and Shiva worship is a key activity for the town. For Hindus, Arunachala Hill overlooking the town represents Shiva himself and is an object of special devotion. The town is full of hermitages and ashrams that bear witness to its powerful spiritual charge…
KNOW MORE ABOUT IT
---
Thanjavur (Tanjore)
---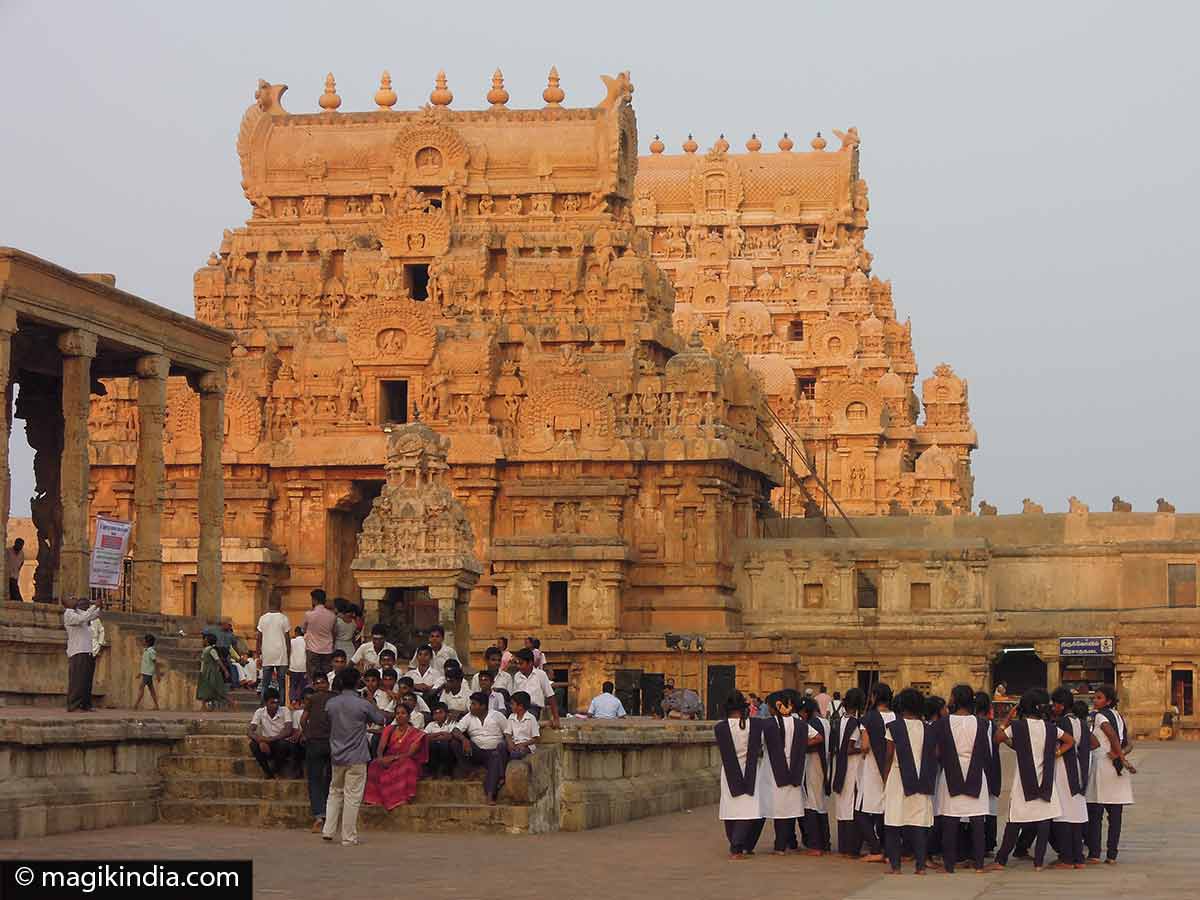 Thanjavur or Tanjore, once the capital of the Chola empire, is an important centre of South Indian culture. The Tanjore style of painting originated here and the town boasts many Unesco-listed world heritage temples, the most famous of which is Brihadeeswarar temple…
KNOW MORE ABOUT IT
---
Tiruchirappalli (Trichy)
---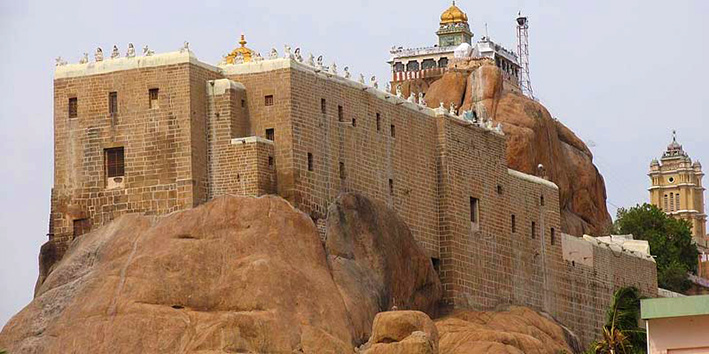 Tiruchirappalli, better known as Trichy is instantly recognisable from the temple perched on high rock outcrop near the centre. One of the oldest cities in Tamil Nadu, it is now split between tradition and modernity, cutting edge technology and spiritual fervour…
KNOW MORE ABOUT IT
---
Chettinad
---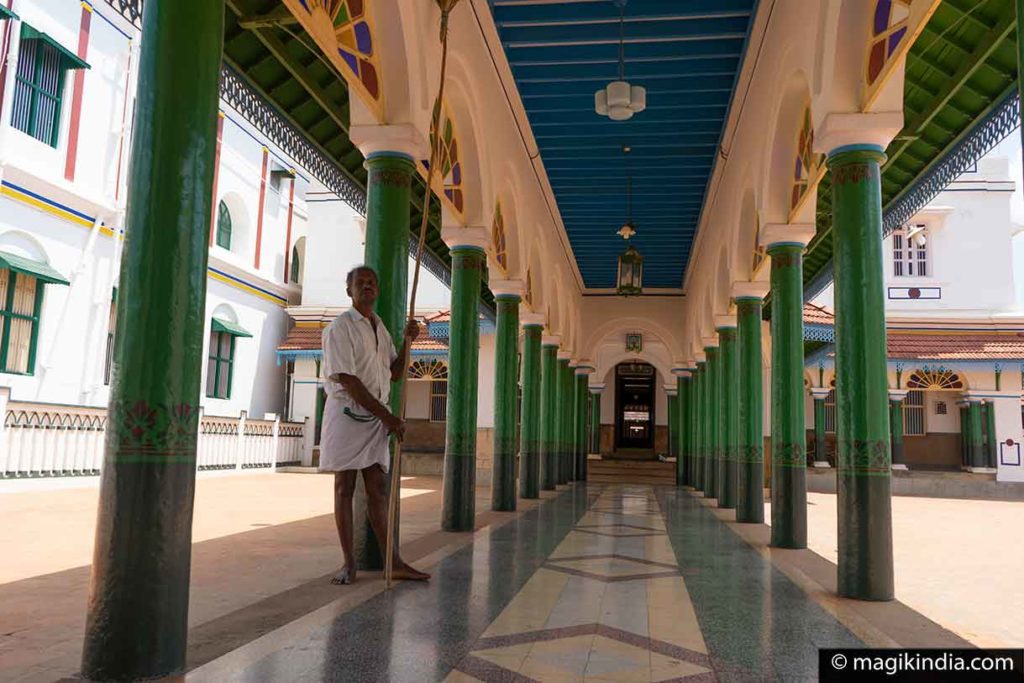 Chettinad must be the most surprising part of Tamil Nadu. In the 19th century, rich Chettiar merchants built sumptuous homes here in a daring and harmonious blend of Eastern and Western styles. This is unique architecture with a charm of its own, inviting travellers to stop awhile for a taste of culture…
KNOW MORE ABOUT IT
---
Pillaiyarpatti
---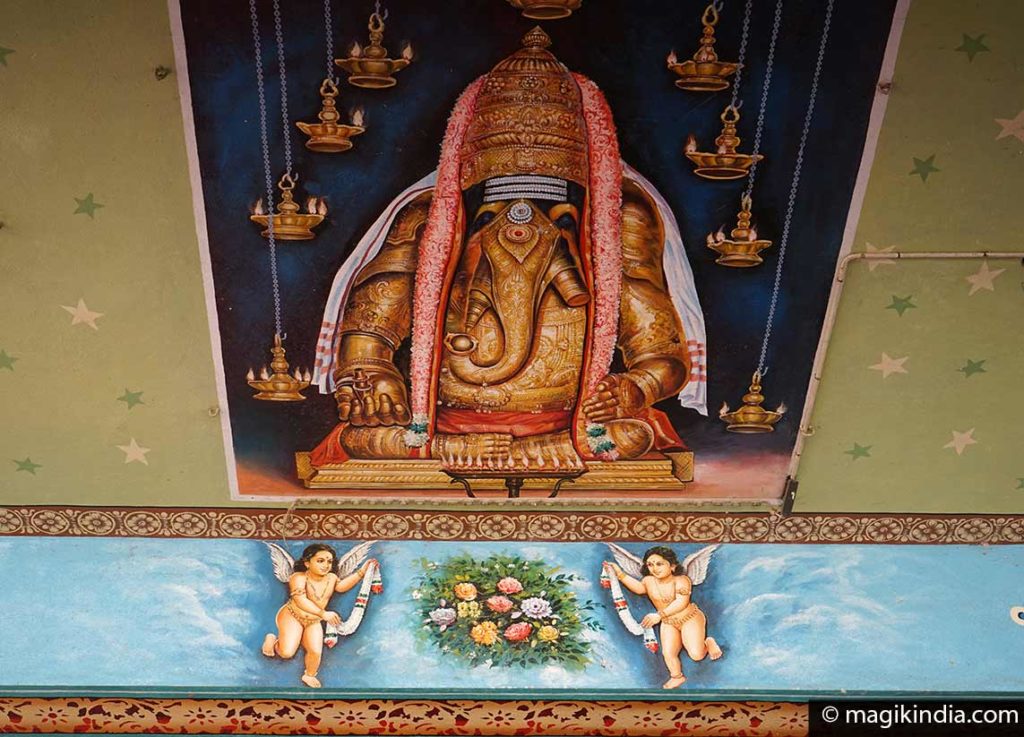 The village of Pillaiyarpatti boasts a famous temple dedicated to the elephant-headed god Ganesha, worshipped as the embodiment of wisdom…
KNOW MORE ABOUT IT
---
Madurai
---

The legend has to that Madurai was built where a drop of divine nectar fell from Lord Shiva's hair. The town is best known for the huge temple dedicated to Meenakshi. This is a masterpiece of Dravidian art and an important spiritual centre. It is undeniably one of India's loveliest temples…
KNOW MORE ABOUT IT
---
Thirukokarnam
---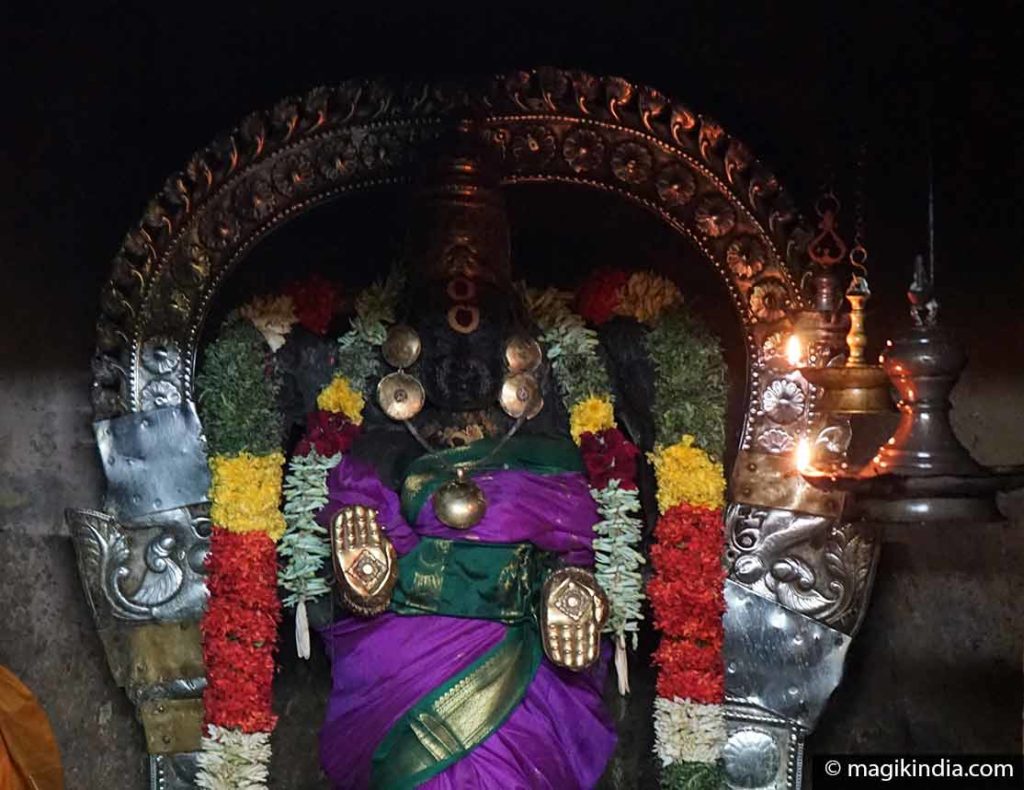 Thirukokarnam temple, 5km from Pudukkottai, is dedicated to the Hindu goddess Praghathambal or Araikasu Amman and to Gokaneshwarar, one of the forms of the god Shiva. The temple looks unimpressive from outside, but once inside you find a fascinating labyrinth of subterranean shrines…
KNOW MORE ABOUT IT
---
Navapashanam
---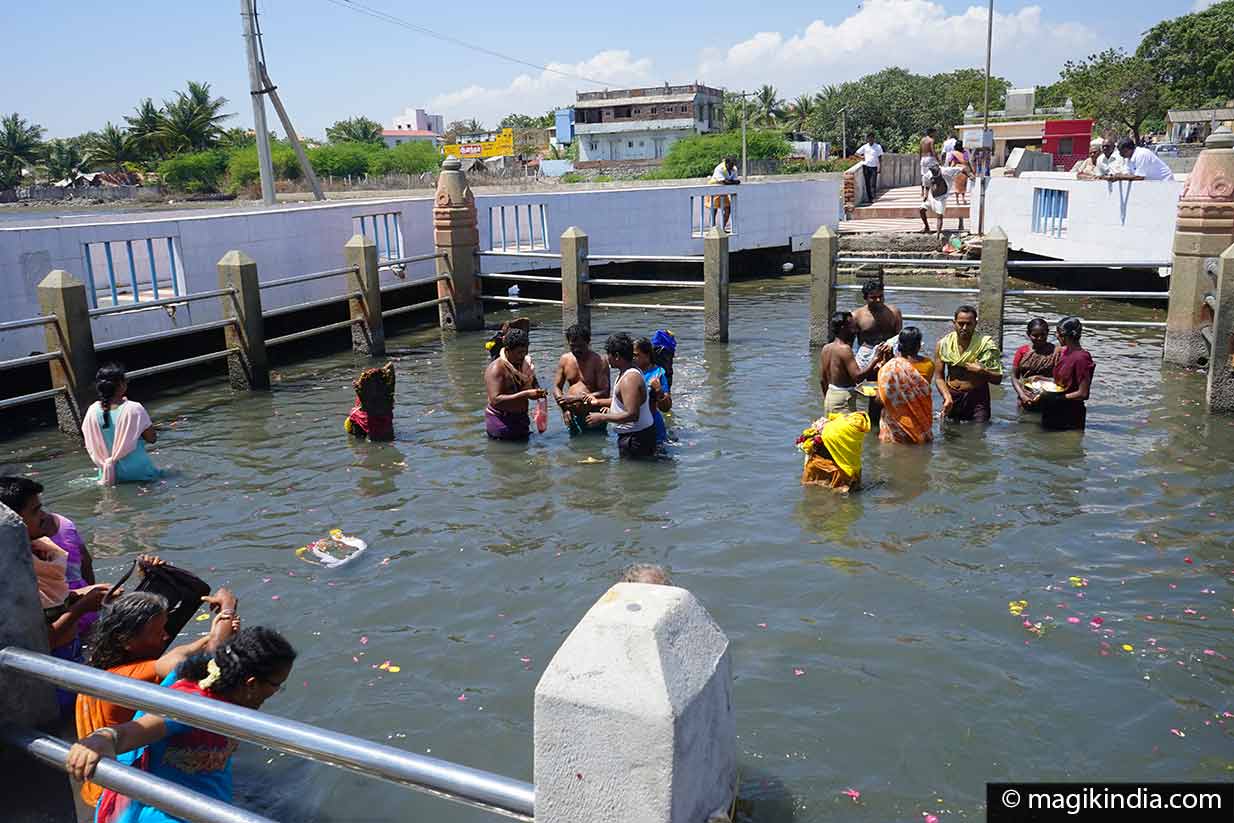 Devipattinam is a small village 17km from the famous Rameshwaram temple. The village boasts an astonishing temple consisting simply of nine stones standing in the sea…
KNOW MORE ABOUT IT
---
Rameshwaram
---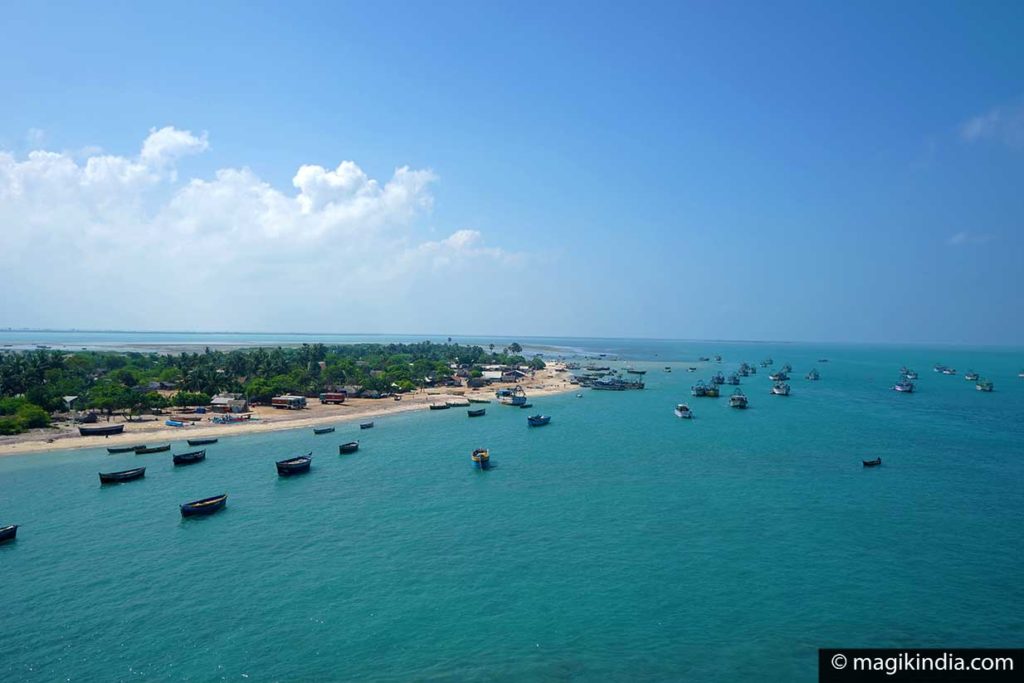 An island surrounded by crystal waters and edged with delightful fishing villages, and a temple with endless pillars that houses one of India's most holy shrines: Rameshwaram is a mandatory stop for anyone visiting Tamil Nadu…
KNOW MORE ABOUT IT
---
Kanyakumari
---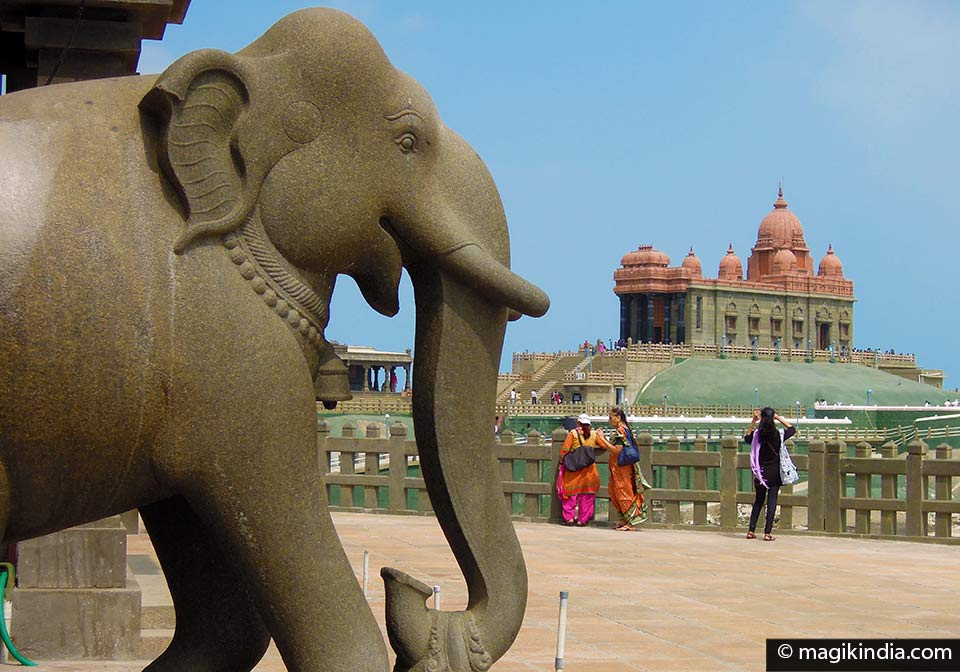 Kanyakumari, formerly called Cape Comorin, it the southern tip of India where the Arabian Sea meets the Indian Ocean. The place is named after the goddess Devi Kanya Kumari. The town is mainly a holy place for Hindus because of its Bhagavathy Kumari temple and its connections with Swami Vivekananda, Mahatma Gandhi and the sage Agastyar…
KNOW MORE ABOUT IT
---