Konark

Konark and its Sun Temple – another of those wonders that only India can produce! This architectural exploit is an allegory of the passing of time. It is a World Heritage site – and a feast for the eyes.
The name of Konark comes from the Sanskrit kona (angle) and arka (sun). The temple, which local fishermen would call the Black Pagoda, is dedicated to the sun god Surya. It was built in the 13th century, in the reign of King Narasimhadeva of the Eastern Ganga dynasty.
The temple represents Surya's gigantic chariot with 12 pairs of finely sculpted wheels drawn by seven galloping horses (of which only one survives). Many of the temple's features symbolise time and its passing: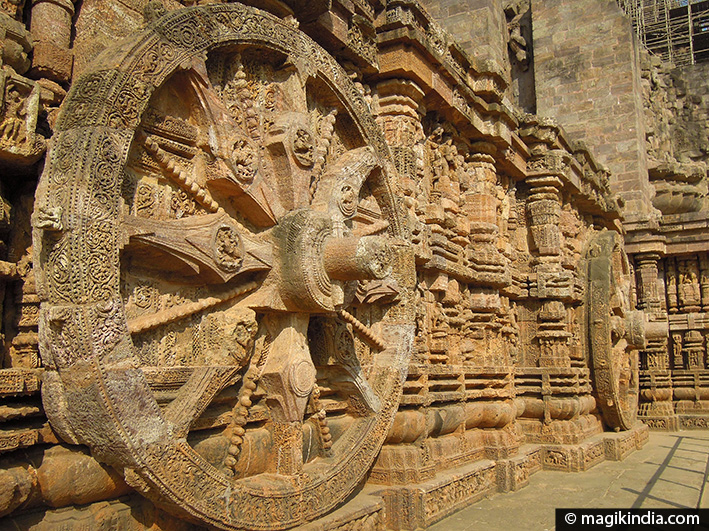 It is oriented to the East so that the sun's first rays strike its main entrance. The seven horses represent the seven days of the week and the 12 pairs of wheels the 12 months of the year, or the 24 wheels the 24 fortnights in the year. The wheels' eight spokes represent the praharas or parts of the day.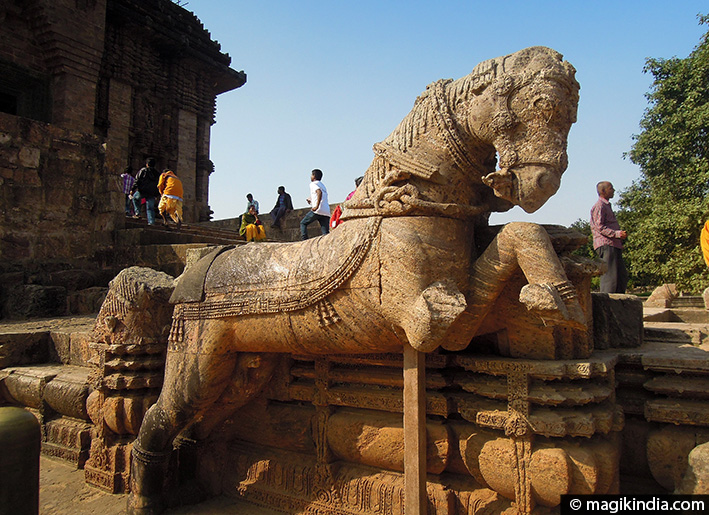 The outside of the temple is finely carved all round with deities, animals, flower patterns and mythical monsters. There are also a number of erotic sculptures that can easily rival those at Khajuraho.
There are many theories to explain why sensual scenes are depicted on some of the Indian temples' walls. One is that this erotic art symbolises the ecstatic joy of the soul experiencing the divine.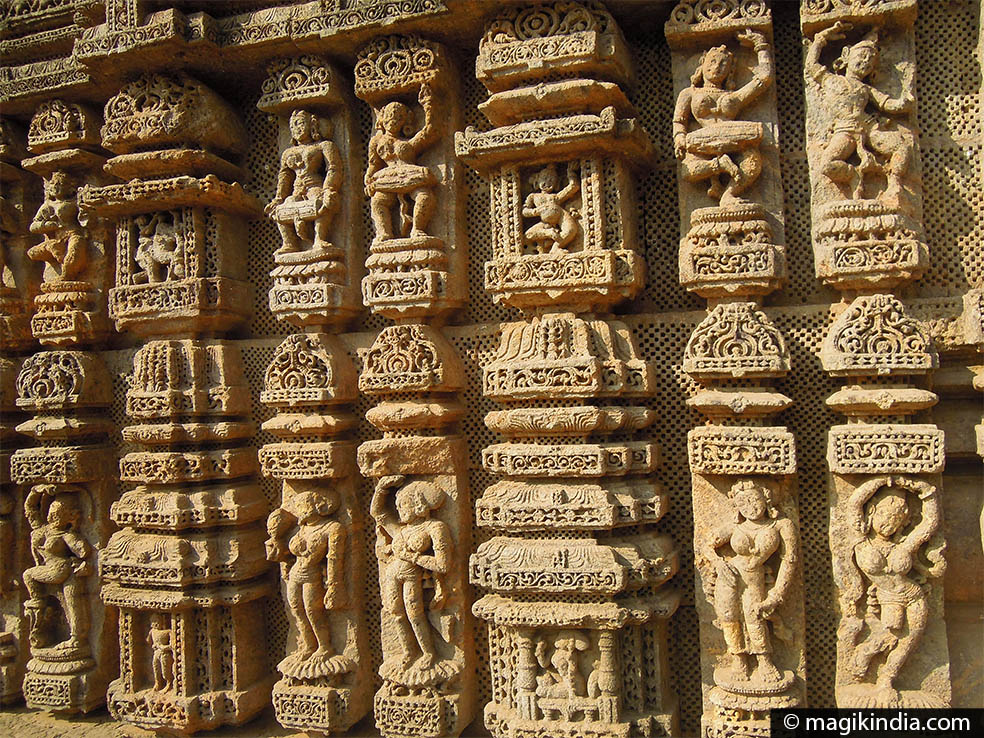 Festival not to miss: Konark dance festival
---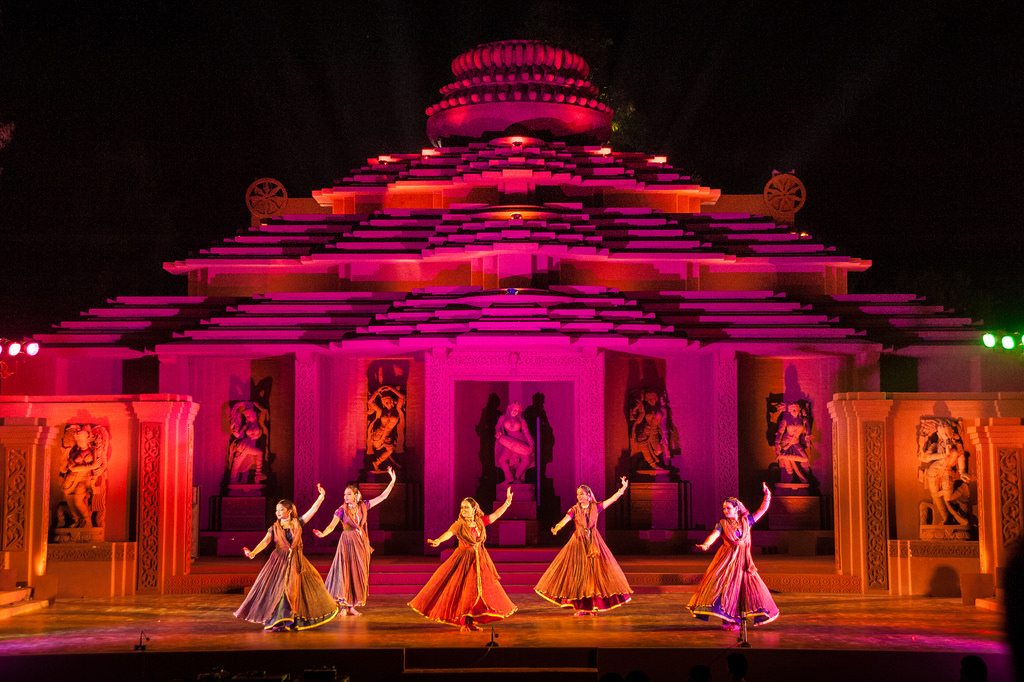 Konark dance festival is held every year in December in backdrop of the Sun temple in Konark. Many celebrated dancers from all over the country perform at this venue. Since 1989, this festival has been organized in the state jointly by Odisha Tourism and Odissi Research Centre to promote the diverse Indian dance heritage as well as the popularity of Konark Temple and Odisha as a tourist destination.