Udaipur Lake Festival
Twice a year, the romantic town of Udaipur celebrates its lakes with a three-day Lake Festival highlighting the natural and architectural assets of the royal city. Floating markets and stimulating concerts are part of the festivities.
The festival begins auspiciously when the 'Srinathji boat' pulls in to Gangaur Ghat on Lake Pichola. There, officials perform a religious ceremony in honour of Srinathji, one of the forms of the Hindu god Vishnu, whose portrait sits enthroned in the boat.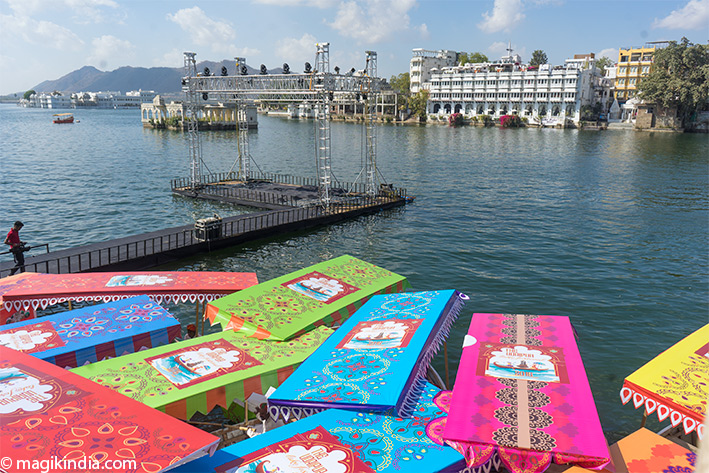 The boats of the floating market have arrived a few hours earlier and are already displaying their wares, ranging from fruit and vegetables to craft objects and Ayurvedic medicines.
In the afternoon the festival moves to the banks of Lake Fateh Sagar, about 5km from the town centre, for kayak polo matches and dragon-boat contests. Competing teams come from all over India.
In the evening, the crowds of Indians and foreigners gathered around Lake Fateh Sagar groove to the music wafting from a stage floating on the lake.
On the last day the floating markets are still there at Gangaur Ghat. The Srinathji boat lights up when night falls and a film about the Mewar hero, the Maharana Pratap Singh, is screened to close the proceedings – until next year.