Rann of Kutch
The Rann of Kutch is one of the world's largest salt deserts, a bright, white vastness interrupted only by touches of colour of visitors. As with all deserts, there is nothing in particular to see, just the beauty of infinity to admire… a sight absolutely not to be missed in Gujarat.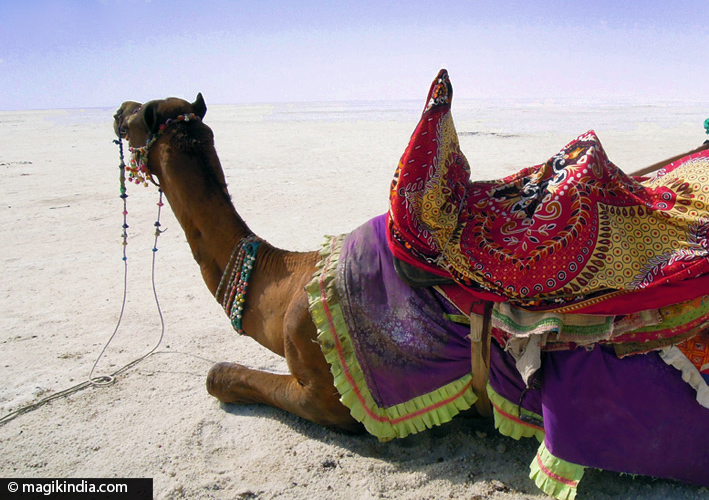 The Rann of Kutch is a 7500km2 seasonal salt marsh on the Gujarat-Pakistan border. It is divided into two main parts; Great Rann of Kutch and Little Rann of Kutch (East), which is famous as the world's last refuge of the Indian wild ass (ghudkhur in the local Gujarati language).
During monsoon, the salty desert fills with standing water. In very wet years, the wetland extends from the Gulf of Kutch on the west through to the Gulf of Cambay on the east.
The area was a vast shallow of the Arabian Sea until continuing geological uplift closed off the connection with the sea, creating a vast lake that was still navigable during the time of Alexander the Great.
The Indus river had been flowing into Rann of Kutch area and Rann of Kutch used to be its catchment area forming part of its delta. Indus river branch called Koree river, shifted its course after an earthquake in 1819 isolating Rann of Kutch from its delta.
The Kalo Dungar (the "black hills") is the highest point in Kutch (460m above sea level) and the perfect place for a panoramic view of the white desert. From here, the entire northern horizon vanishes into the Great Rann, the desert and sky often becoming indistinguishable.
The hill is also the site of a 400-year-old temple to Dattatreya*. Legend has it that when Dattatreya walked on Earth he stopped awhile in the Black Hills, where he found a pack of starving jackals. He gave them his body for food; afterwards, his body spontaneously re-formed. Still today the temple priests honour this legend by preparing prasad (consacred food) every day for the jackals.
* Hindu god encompassing Brahma, Vishnu and Shiva.
---
Festival not to miss
---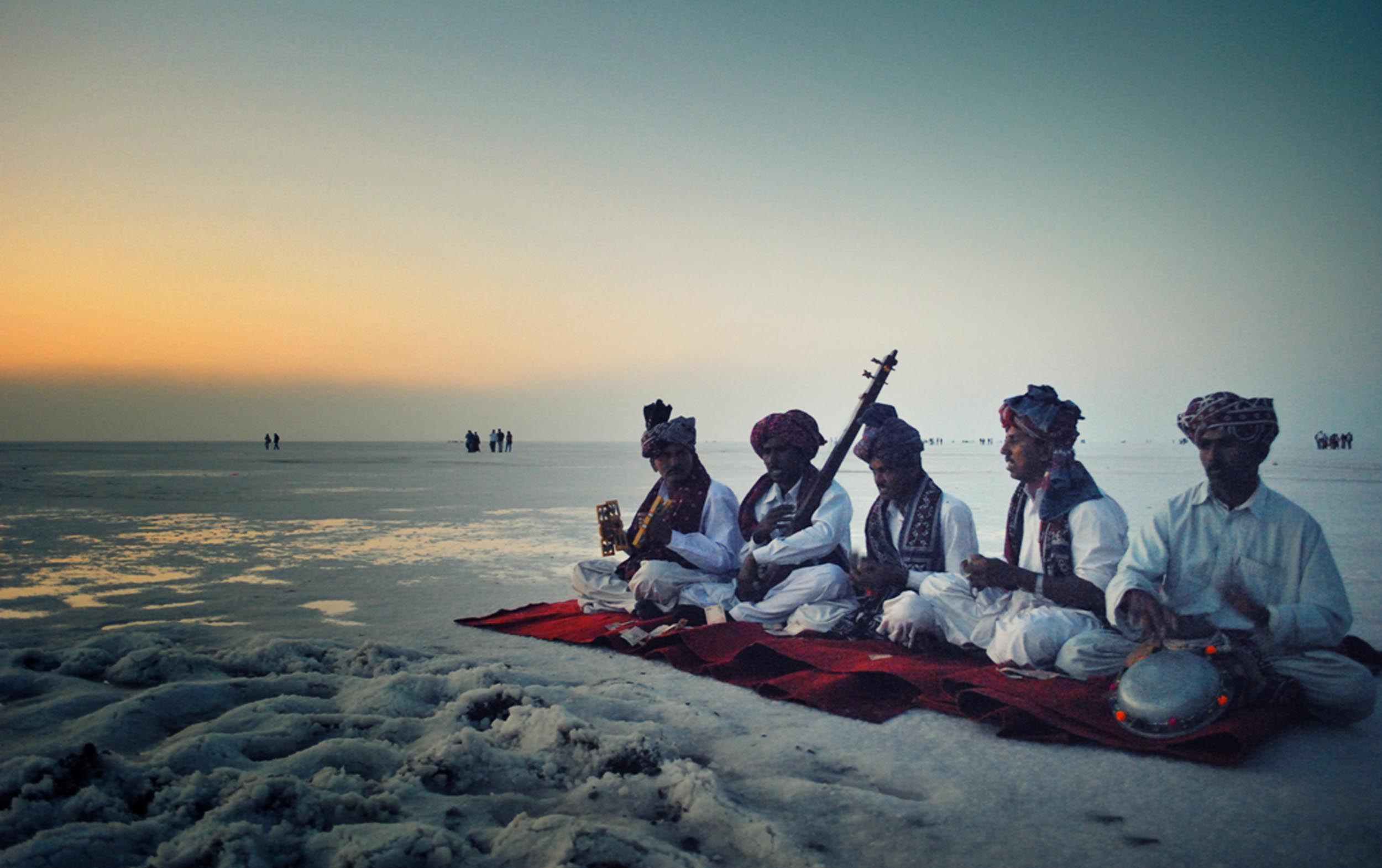 Rann Utsav is a celebration of festivities and culture of Kutch and Gujarat in the picturesque "White Desert". It is a landmark bestowing grace and elegance where the world gathers for more than two months. A riot of colour sprinkled on the barren lands, Rann Utsav offers visitors an excellent opportunity to experience the diverse traditions of Kutchi people. www.rannutsav.com
---
[ WATCH! Probably the first Bollywood movie of school boys in Rann of Kutch 😉  ]
---