Marwar Festival
The annual Marwar Festival, held in Jodhpur and Osian in Rajasthan during October, is an occasion for colourful folk celebrations. It is mainly focused on the music and dance of the Marwar region. Two lovely days for getting to know the folk culture of Rajasthan.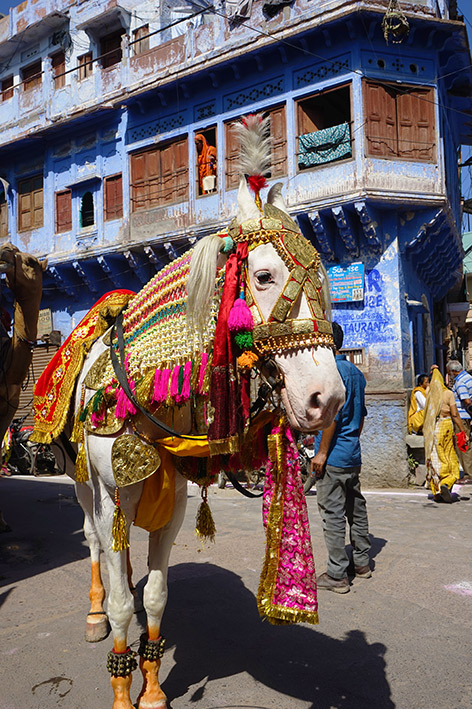 The first day of the festival starts in the morning at the town stadium, with a parade led by Border Guards riding sumptuously decorated camels.
They ride through the town followed by a succession of dancers and musicians, to the great delight of young and old alike.
In the afternoon, various attractions take place in the stadium, such as camel tattooing, camel races and the famous "longest moustache" and turban-tying contests – tourists being warmly encouraged to join in.
After sundown, there are performances of traditional Rajasthani dance and music on a stage set up around the Clock Tower in the old town.
The second day of the festival is held in Osian, 70km from Jodhpur. On the menu: camel rides and a cultural programme in the evening. The performances are the same as in Jodhpur the night before, but the setting created by the surrounding dunes works its magic and it's definitely worth the trip.
[ Share 🙂 ]